Configuring WooCommerce Settings – WooCommerce Docs
BACS
Cheque
Cash on Delivery
PayPal Standard
PayPal Powered by Braintree
Stripe
Control settings for checkout pages, coupon usage and payment gateways.
Checkout Options
Under the Checkout sub navigation section, there are options for the general checkout process of your store.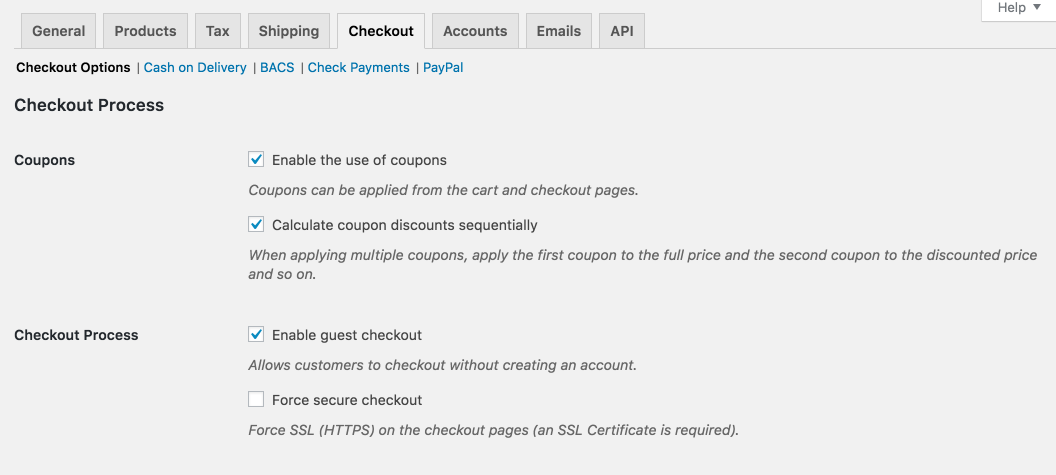 Checkout Process
Coupons
Select to enable the use of coupons – Coupons can be applied from the cart and checkout pages.
Calculate coupon discounts sequentially
Changes the coupon calculation logic to apply coupons in sequence on top of one another, rather than basing them on the original product prices.
Checkout Process
Enable guest checkout – Allows customers to check out without creating an account.
Force secure checkout – Force SSL (HTTPS) on the checkout pages. An SSL Certificate isrequired, if selected.
Checkout Pages
Pages need to be set so WooCommerce knows where to send users to check out: Cart Page,Checkout Page, Terms and Conditions. You need not use the pages WooCommerce installed, but you must have a page set for the Cart and Checkout pages. Otherwise your customers cannot buy and pay.
Cart and checkout pages are normally created and set when installing/setting up WooCommerce. If you want to use a Terms and Conditions page, you need to create a new page for them. Then select the page in the settings as shown above.
Checkout Endpoints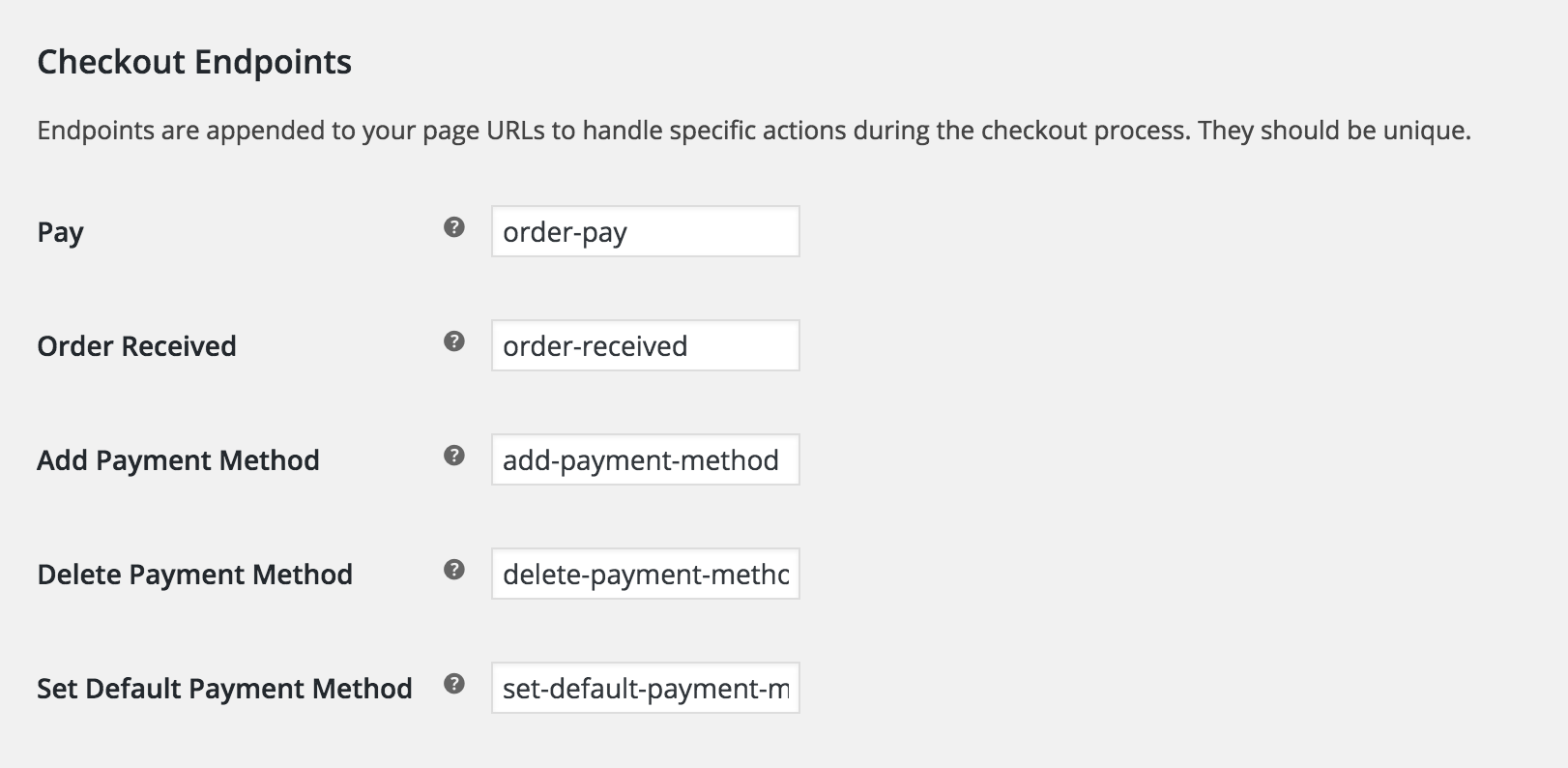 Endpoints are appended to page URLs to handle specific actions during the checkout process. They should be unique. Learn more about WooCommerce endpoints.
Payment Gateways
Installed gateways are listed and can be dragged and dropped to control the order in which they display to customers.

More information about: